Client: Robert Havas, Woodworker
Robert is an extraordinary finish carpenter who needed a website to show off his latest work refinishing a country castle. With numerous slideshows and elegant colors, this refined site showcases his craftsmanship and attention to detail. Robert was thrilled with the result and is looking forward to renewed interest in his work.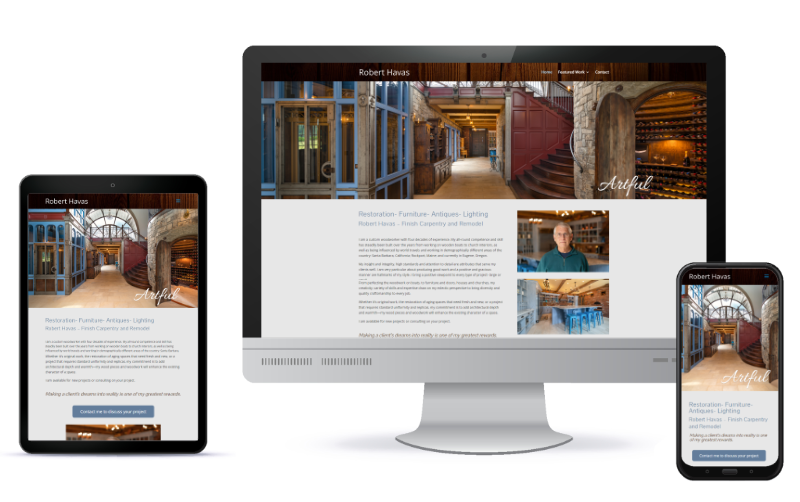 Karen revamped my website and did a marvelous job. I am not the most communicative person, but with patience and skill on her part, she produced a site I quite like. I highly recommend Karen for your graphic needs.