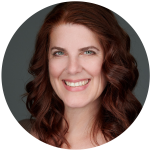 About Rainsong Design
Karen Rainsong, Web Creative
With many years of graphic design and Web design/development experience, I bring you not only creative, inspired design, but versatile and effective functionality. Based in Eugene, Oregon I offer a wide variety of business solutions from graphic design to Web design and development.
I'm passionate about helping your business succeed with spot-on branding and effective marketing.
What makes me different? I am reliable and trustworthy, and communicate with you every step of the way about what you can expect. I value a working relationship with you into the future and work hard to earn your repeat business.
I've been a creative artist and community builder in Oregon since 1995, after receiving my degree in Fine Arts in California. My clients are all over the country, though many are right here in Eugene, Oregon. I've been a member of many different professional organizations such as Women's Business Network, Professional Women's Network of Oregon, Lane Business Builders, and multiple Chambers of Commerce.
Starting a new business?
I can help! My services include logo/branding, business cards, brochures, web development, speaker sheets, ebooks and more. Need consulting on matters like domain names, hosting or WordPress issues? I will make it understandable so you can handle it yourself, or I can handle it professionally if you just want to get back to doing what you do best- your own business!
My rates are affordable and I can accommodate payment plans and automatic payments if needed. Ongoing website maintenance and content management are also services I provide. Ask for a quote today! Contact me at karen@rainsongdesign.net or use the contact form.
Logo and Branding
Business Cards/Brochures/Fliers
Banners/Signs/Auto Decal design
Book Covers/Newsletters
Responsive Design
Websites/Ecommerce
WordPress Customization
Ongoing Maintenance & Support
Reliable website hosting
Social Media & More
Social Media set up
Custom Graphics
Slide show graphics
Digital Photo retouching
Effective – Versatile – Professional
Let's talk about how to get your business to the next level.  We'll examine your message, your target audience, and what strategies you've already tried. I'll help you solve it with great looking graphics and a website that makes it easy for your clients to find information about you and get access to your services or products. I love to do complete re-branding projects, taking you from start to finish in a professional and timely way. Let's get you noticed!
I like to create graphics that are eye-catching and tell your story. It's just my passion.
Taking your ideas to the next level
Whether you need a complete marketing overhaul or a specific item, I've got you covered.