Client: Flourish Massage Wellness
Michelle's old website was really outdated and she needed a fresh new look from the ground up. This new site really captures the color, excitement and vitality of her massage and wellness business. Her site includes custom Paypal buttons, great looking graphics and mobile responsive styling- including scrolling navigation changes. With a newsletter sign up area integrated with Mailchimp, and a Call Now button for mobile views, she is ready to take her business to the next level.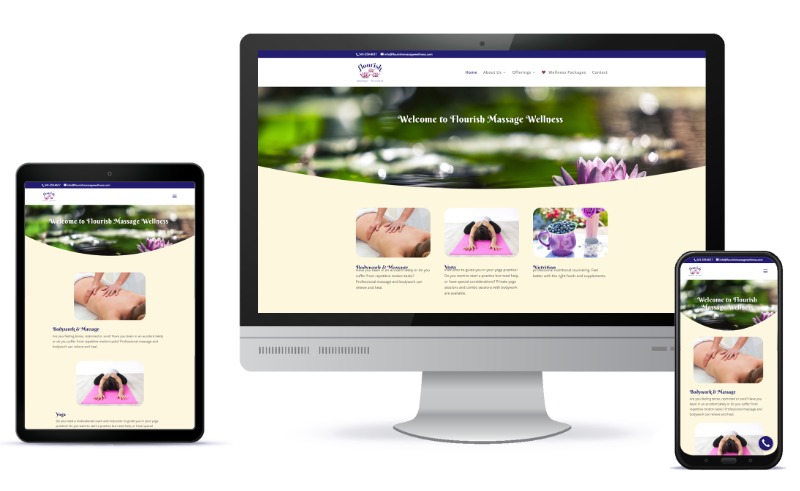 Karen was an absolute joy to work with from the first introductory meeting to every interaction thereafter. I was looking for someone to take my WordPress site to the next level by cleaning it up and streamlining it, and she went above and beyond my expectations of how beautiful and interactive my website could be. My input and feedback were encouraged along the way and I never felt like I was asking for too much (and sometimes I asked for A LOT of changes!) My needs were always met with patience, kindness and grace, and more often than not I just simply felt calmer speaking with her; an added bonus to a working relationship! Karen was a clear communicator, prompt and efficient throughout the whole process, even when I was lagging on my end to get something to her. Working with Karen and seeing my site be recreated with her skill sets was truly inspiring. I now direct clients to my website with pride! Many, many thanks!