Client: Fair Family Radio
With their varied and colorful content, Fair Family Radio needed a fun, fresh site to showcase the magic of local festivals in Oregon. The website features RSS feed and Donate button for easy connecting with their audience and fundraising.
We installed and configured a specialized plugin to the theme that makes exciting rollover boxes for posts. For blog publishing capabilities using the Libsyn platform, we installed the custom plugin for direct publishing on the backend. Utilizing SEO and booster plugins, this website is a streamlined and effective tool.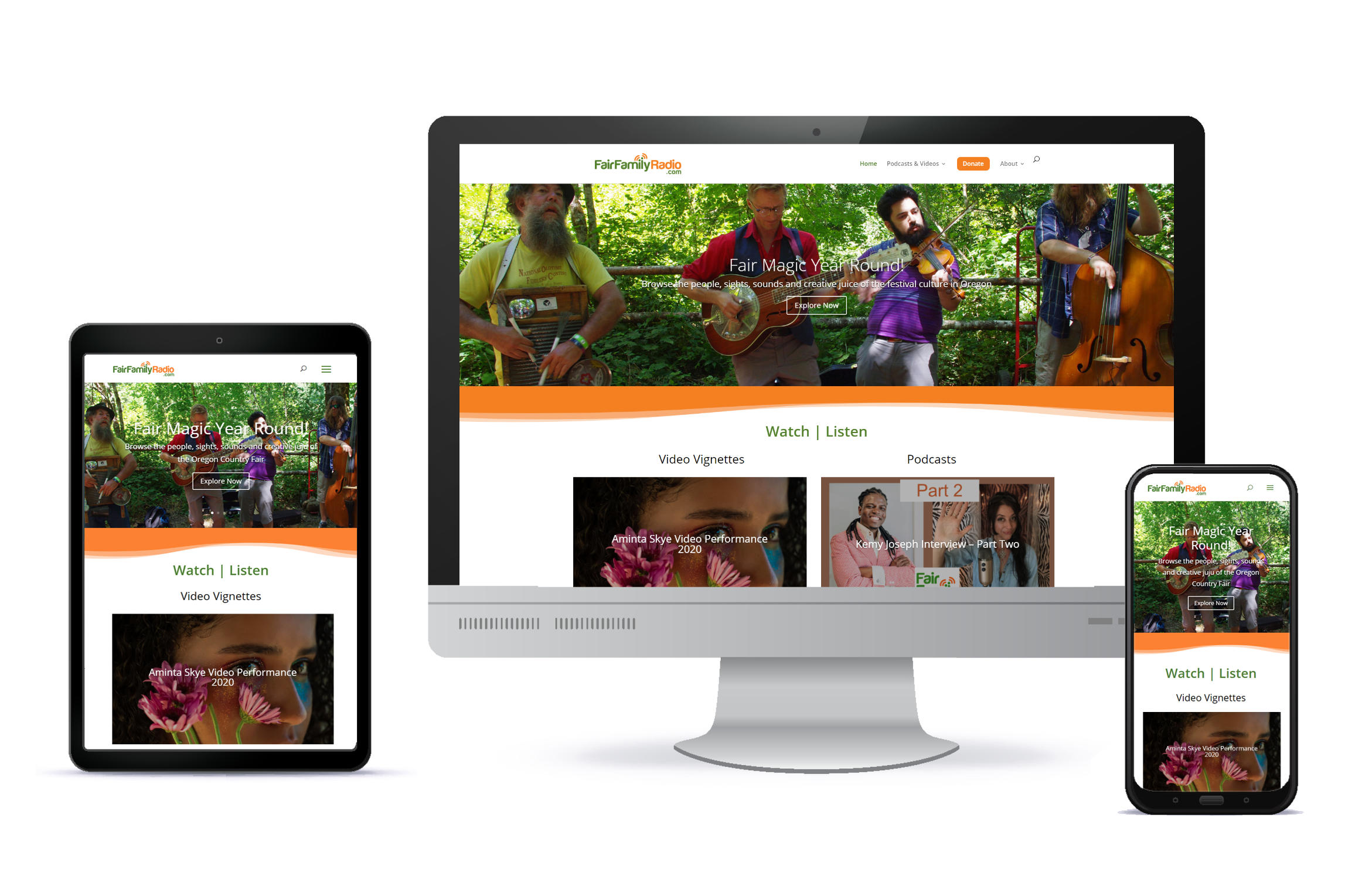 "Karen took our vision and requirements and developed them in an artistic manner. Through collaborating closely with us, our website has become dynamic and interesting. Karen (Rainsong Design) has not only been indispensable in the design and implementation of our website, her hosting services have been very valuable to us. She is highly recommended."